A Busy 100 Years For Sister Paulina
By Megan Marley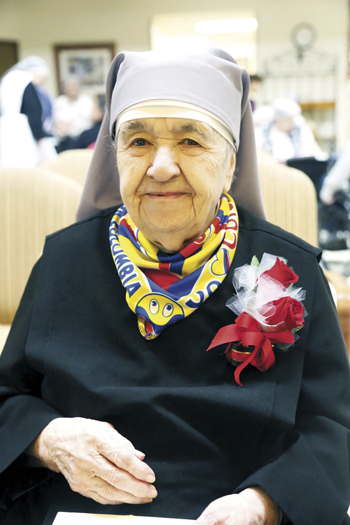 In the year 1918, the signing of the Armistice of Compiegne effectively ended World War I; locally, a committee headed by J.C. Nichols and Robert A. Long formed to create a memorial for those lost in the war.
In 1918, the 'Spanish flu', some of its first recorded cases being at Fort Riley in central Kansas, infected over 500 million (nearly one-third of the world's population at the time) and killed an estimated 50 million worldwide.
In 1918, Tzar Nicholas II and his family were executed by the Bolsheviks, as communism rose in Russia.
And in 1918, almost at the end of that year, Ana Felisa Medina (now Sister Marie Pauline de Ste. Hélène, lsp) was born December 30 in Medellín, Colombia.  Continue reading…